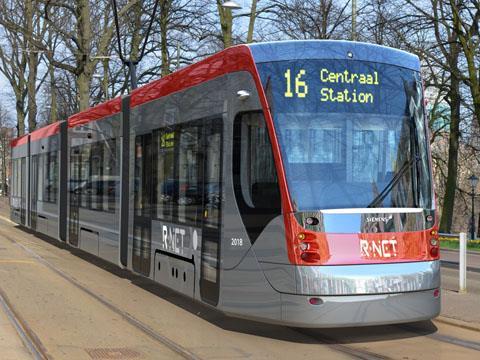 NETHERLANDS: National passenger train operator Nederlandse Spoorwegen confirmed on March 13 that it is to go ahead with the purchase of a 49% stake in Den Haag city transport operator HTM.
The €45m deal is still subject to final approval from the city council, which would hold a 51% stake in new operator HTM Personenvervoer and would also retain ownership of the tramway infrastructure.
NS and the city plan to spend €75m upgrading the city's public transport network, including the roll-out of wi-fi on trams and at stops following trials at two locations this year. Tram route 17 is to be extended to Strandweg in 2014, and route 11 to Norfolkterrein in 2017.
Councillor Boudewijn Revis called the partnership 'good news for the traveller, for HTM, for Den Haag municipality, but also for the local economy,' adding that the city would have 'the best public transport in the Netherlands.'
HTM Personenvervoer expects to bid for the Haagland local railway concession, which will run from 2017 to 2026.