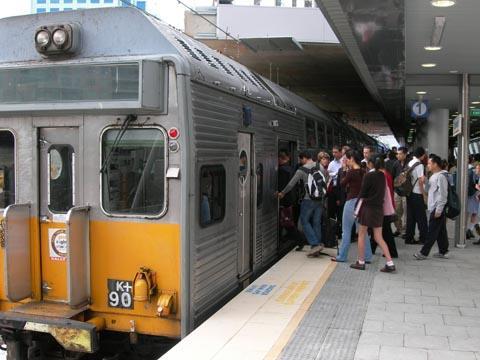 AUSTRALIA: On January 25 New South Wales Transport Minister John Robertson announced the first of three contracts for supply and installation of automatic train protection across the Sydney CityRail network. 'This technology will revolutionise the way our rail network operates', he predicted.
Under the A$65m Stage 1 contract, Alstom is to supply a 'tailored' ATP system based on ETCS Level 1 technology. The contract covers around a third of the CityRail network, with 600 track-km to be equipped by 2015. The first section between Wyong and Berowah is due to become operational in 2013.
Alstom will also provide onboard equipment for the Oscar and Tangara EMU fleets, covering 98 Oscar and 225 Tangara cabs. The first 50 trains are to be equipped by 2013. The deal also includes a nine-year maintenance contract, and is expected to create around 100 jobs locally.
There will also be a pilot installation of ETCS Level 2 on the Cronulla branch. Noting that a move to Level 2 would 'give Australia the potential to upgrade to high speed rail', Alstom's President in Australia Chris Raine said RailCorp was 'laying the foundations for Australia's rail future'.
RailCorp began investigating ATP after a series of accidents in the past decade, including a serious derailment at Waterfall with multiple fatalities. In 2007 three contractors were selected to participate in a pilot trial of ETCS Level 1 in the Blue Mountains – the InterOp joint venture between Bombardier and Invensys Rail, Siemens, and a consortium of Alstom with United Group Infrastructure. RailCorp's intention was to award multiple contracts for compatible infrastructure and onboard equipment to ensuring a competitive supply market.
Robertson confirmed that RailCorp is to award further contracts for stages 2 and 3 of the programme. These will see ATP installed on the Millennium and Waratah EMU fleets and the remainder of the CityRail network. The whole programme is to be completed by 2021.