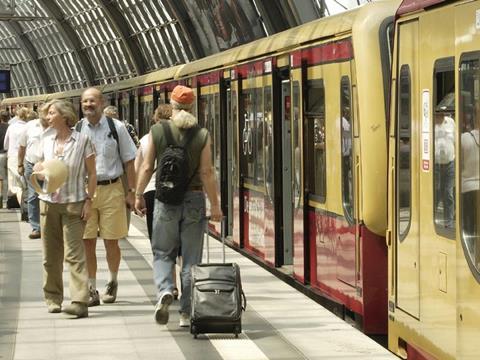 GERMANY: Verkehrsverbund Berlin-Brandenburg has launched the competitive tendering process for the remaining two portions of the 331 route-km Berlin S-Bahn network, covering the North-South and east-west Stadtbahn service groups.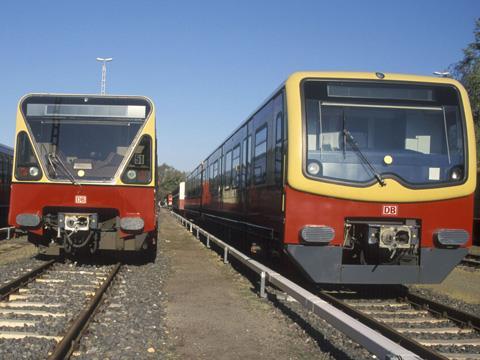 An OJEU notice published on August 7 invites bids for four separate lots, in line with the approach agreed by the Länder of Berlin and Brandenburg on May 2. These four lots cover contracts for the operation of the two service groups for up to 15 years, and 30-year contracts to finance, supply and maintain the rolling stock needed for each. The latter include the use of existing depots and/or the construction of new workshop facilities. Bidders will be able to apply for any of the four lots, or for any combination.
VBB said the procurement would require the supply of at least 327 four-car trainsets across the two service groups, with options for up to 213 additional sets, making a potential total of 2 160 vehicles. The authority anticipates that the largest procurement process in the history of the S-Bahn will be completed in approximately two years.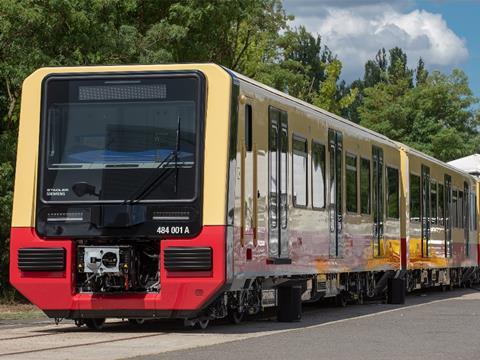 A 15-year contract for operation of the S-Bahn Ring service group is due to start next year, having been awarded in December 2015 to the incumbent operator, DB subsidiary S-Bahn Berlin GmbH. This package includes the provision of 191 two-car EMUs of classes 484 and 483 which are now being manufactured by a consortium of Siemens and Stadler.
All three service groups are expected to transition to the new operator(s) one route at a time. The first of the North-South routes is expected to transfer with the December 2027 timetable change and the first Stadtbahn route in February 2028, but the last route would not transfer until September 2034. The operating contracts would conclude in batches of two routes at a time, with the North-South and Stadtbahn services being handed back between July 2041 and February 2043.
Berlin S-Bahn service groups

| Ring routes | Awarded December 2015 | Start date |
| --- | --- | --- |
| S47 | Spindlersfeld – Tempelhof/Südkreuz – Bundesplatz | January 1 2021 |
| S46 | Königs Wusterhausen – Hauptbahnhof | July 1 2022 |
| S8 | Wildau – Grünau – Hohen Neuendorf | October 14 2022 |
| S41/42 | Ring Line | April 14 2023 |
| S41/42 | Ring Line | October 13 2023 |
| North-South routes | Lot 1 | Start date |
| S8 | Hohen Neuendorf – Wildau | December 13 2027 |
| S86 | Buch – Grünau | June 11 2029 |
| S2 | Bernau – Blankenfelde | July 11 2030 |
| S25 | Hennigsdorf – Teltow Stadt | October 13 2031 |
| S1 | Oranienburg – Wannsee | September 19 2033 |
| S15 | Frohnau – Hauptbahnhof | September 19 2033 |
| S85 | Hauptbahnhof – Ostkreuz – Flughafen BER | September 11 2034 |
| Stadtbahn routes | Lot 2 | Start date |
| S9 | Flughafen BER – Spandau | February 7 2028 |
| S75 | Spandau – Wartenberg | August 6 2029 |
| S5 | Westkreuz – Strausberg Nord | January 13 2031 |
| S7 | Potsdam Hbf – Ahrensfelde | April 12 2032 |
| S3 | Charlottenburg – Erkner | May 30 2033 |