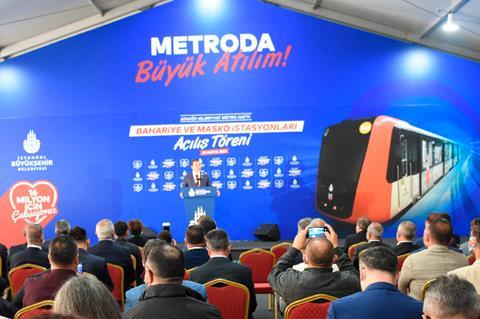 TURKEY: Line M9 on the European side of Istanbul opened on May 29.
M9 combines a newly-built metro route between Ikitelli Sanayi and Bahariye, which has been under construction since 2016, with the İkitelli Sanayi – Olimpiyat line which opened in November 2013 as branch of M3.
The full M9 route is now 6 km with five stations. A further extension to Ataköy is planned to open next year, taking the line to 17·4 km and 14 stations.