Having largely missed out on a generation of skilled young recruits in the past 15 to 20 years, the US railway engineering sector is working hard to catch up by encouraging educational institutions to support rail-related courses. But changing cultural and behavioural patterns among young people means the rail sector must remain forward-looking, argues Brian Lindamood of Arema.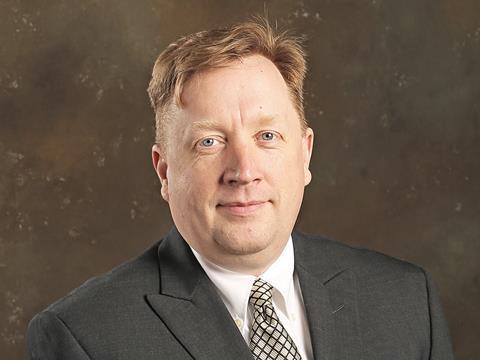 No aspect of daily life in North America has been left untouched by the digital communications revolution of the past 20 years. Nothing proves this more effectively than losing your home internet connection - my teenage children reacted with horror at the prospect of being 'off the grid' when a storm cut off our telecoms links a few years ago.
The digital revolution has been all-pervading, and no business which seeks to cling to the analogue age can realistically expect to remain competitive for long. The railroad sector is no exception. Although sometimes unfairly characterised as a traditional sector prone to harking back rather than embracing the future, the US railroad industry has gone a long way to embrace the digital 'bleeding edge' to sustain its role in the 24/7 logistics chain.
Yet one essential facet of the industry has arguably lagged behind: recruitment, education and training. At the turn of the century, the US rail freight sector was quietly flourishing after two decades of relief from federal regulation. Yet this success came at a heavy price. The sector shed 45% of its workforce between 1980 and 2000, stabilising at about 235000 employees for the past 15 years. Much of this contraction was accomplished through layoffs which disproportionately affected staff with the least experience - 'last in, first out' - and through widespread recruitment freezes.
A lack of graduate demand led to railway engineering research being cut at US universities. After 20 years, not only had a generation been lost, it was also difficult to find a way into the industry for those who were interested in a railway career.
The American Railway Engineering & Maintenance-of-Way Association was among the bodies to recognise the scale of this problem, and slowly over a period of 10 years we have sought to rebuild the educational structures which provide technical staff to the railway industry. We started with the development of a technical seminar programme to introduce practising engineers in other sectors to basic railway engineering concepts. This was augmented by an updated series of books and manuals, given that few relevant texts had been published in the previous two decades. We also work directly with university academics on bespoke course material to support railway engineering courses.
Separately, the association began to offer scholarships; more than $60000 was disbursed to students in 2015. The association has also been developing links with engineering students to enable them to meet railroads and rail suppliers to discuss potential employment. Arema introduced a student chapter programme, and we now have active chapters at 19 universities across North America.
Think different, work different
Largely through the efforts of volunteers, Arema has contributed to the substantial progress that has been made in reviving railway engineering education in North America over the last decade. Yet as we celebrate the next generation of railway professionals entering the industry, we must recognise and accept that they work and think differently from those of us who started out 20 or more years ago. The knowledge and experience that we instill upon the next generation is only useful if it remains relevant in both its context and its delivery. We must, both in Arema as an organisation and in the wider rail industry, critically review our practices, consider the context in which they were developed, evaluate their relevance to our industry today, and have the courage to change or jettison them if they are no longer appropriate.
I have shelves of books in my office, which provide a ready reference for nearly any issue I need to address. Yet there are others in my workplace, usually the younger employees, who do not have a single shelf, preferring to keep their library in electronic format. Much of the information to which they refer is similar, although I suspect the volume I have on Advanced Slide Rule Techniques is not one I would find in their electronic collection. Nor should it be, as it is not something they can relate to or the most efficient use of their time.
The world's railway industry must be ready to meet the challenges of an era of diverse educational practice and consumption of media. It is perhaps unsurprising that this article is already available in print, digital, app and online formats. By the time the USA marks the 200th anniversary of the first railway on its shores in 15 years' time, we can only imagine how students and young professionals will be imbibing information. To ensure that it remains an attractive career choice, the railway engineering sector must keep pace with this diversification - a process in which Arema and other industry bodies must be leading players.
Brian Lindamood is President of the American Railway Engineering & Maintenance-of-Way Association for 2015-16. Currently Director of Capital Projects at Alaska Railroad, he has 25 years' experience covering railway operations and economics, alignment and track design, the development of track standards, specifications, and design/maintenance practices. Besides having both Class I and short line railroad experience, he has held senior positions in several national engineering firms. He holds BS and MS Civil Engineering degrees from North Dakota State University.