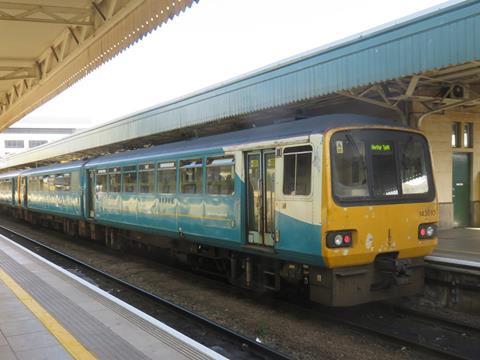 UK: Abellio Rail Cymru withdrew from bidding for the next Wales & Borders franchise on February 22, leaving KeolisAmey and MTR Corp (Cymru) Ltd as the two remaining bidders.
NS subsidiary Abellio had been bidding for the Wales & Borders Operator & Development Partner contract in consortium with Carillion. Franchising authority Transport for Wales required independent bank guarantees after Carillion's share price fell in July 2017, and when Carillion entered liquidation on January 15 TfW asked ARC to provide a proposal demonstrating that it could still meet the tender requirements.
The majority of Carillion Rail was purchased from the liquidator by Amey on February 22. However, Amey is also bidding for the franchise through a consortium with Keolis, and ARC was unable to secure the capability it would need to proceed.
Four bidders had initially been shortlisted for the franchise, but incumbent Arriva withdrew in October 2017. Following the withdrawal of Abellio, on February 23 TfW said it had analysed the robustness and technical capability of the two remaining bidders, and was confident that both had the required capabilities. It said the Welsh Government would not be exposed to any financial risk or delay, as the final tenders submitted in December had been 'prepared with strong competitive pressure'.
'We have two strong bidders remaining in the process and remain on target to award this exciting contract in May 2018 and to transform rail services in Wales and borders from October 2018', said Welsh Cabinet Secretary for Economy & Transport Ken Skates on February 23.