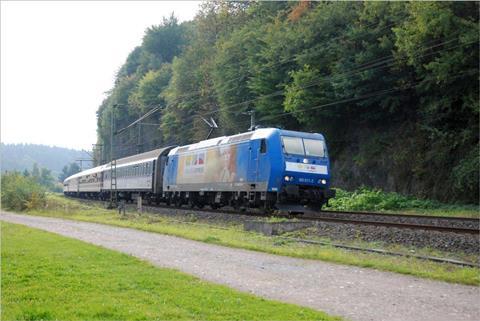 GERMANY: Köln-based operator Train4you has opened bookings for an overnight service from southwest Germany to the Baltic beach resort of Binz on the island of Rügen.
Departing northbound on Fridays and Saturdays and returning on Saturdays and Sundays between July 2 and August 13 2021, the train will offer a car-carrying service between Lörrach near Basel and Hamburg-Altona as well as carriage of bicycles. Intermediate calls will include Freiburg, Offenburg, Karlsruhe, Mannheim, Frankfurt am Main, Hannover, Hamburg, Schwerin and Stralsund.

Operating as one of a series of seasonal trains under the UrlaubsExpress brand, the service will offer accommodation in seating cars, couchettes and sleeping cars as well as limited catering. The stock will be drawn from a fleet of about 70 second-hand vehicles acquired in 2015 by partner company MSM Group, which operates charter trains and open access services between northern Germany and the Alpine region during the summer holiday and winter sports seasons.
Niko Maedge, Managing Director of MSM, expects seasonal services to be very busy this summer if travel restrictions can be lifted post-Covid. Speaking to Handelsblatt, he said that his company planned to restart regular operations in May, noting that there was already demand for the weekly summer trains from Düsseldorf to Villach in Austria and Hamburg and Düsseldorf to Verona in Italy.
A regular overnight service is also planned between Hamburg and Garmisch-Partenkirchen with stops in Hannover, Göttingen and München. Offering a motorail facility, this train will run from May 14 until October 2.