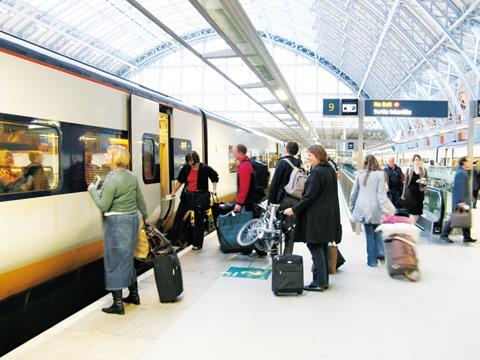 EUROPE: High speed train operator Eurostar is running a three-month trial with Boomerang, an online platform which puts people in Paris and London in touch with each other to deliver products from across the Channel.
Eurostar says users can connect to request 'small but much-loved things they can't get in Paris or London' with a maximum value of €40, such as a favourite magazine, cheese, moisturiser or tea. Registered users enter the details of their request online and select a date when they would like the item delivered. They then set a price and submit the request, and wait for someone to make an offer.
Payment is made through PayPal, and held until the item is delivered. Boomerang is free to use, and Eurostar does not take a fee.