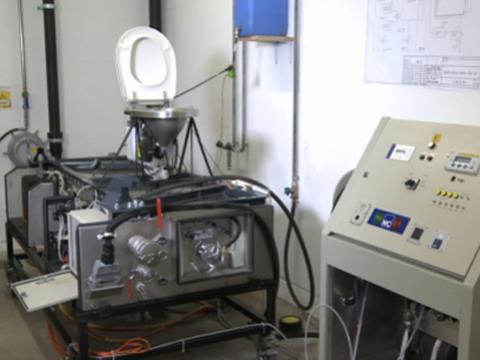 SWITZERLAND: Swiss Federal Railways has launched a programme to upgrade its on-train toilets, saying clean facilities are an important part of the passenger experience.
Cubicles are being refurbished with the installation of wall coverings with images of mountains, woodland, clouds in a blue sky or blue tiles.
SBB's 3549 toilets are flushed 135000 times day, with defects typically occurring after around 7000 flushes. SBB spends SFr10m a year maintaining its toilets, but plans to increase this to SFr14m by 2014.
Retention tanks are to be fitted to most of 1435 toilets which are currently open to the track.