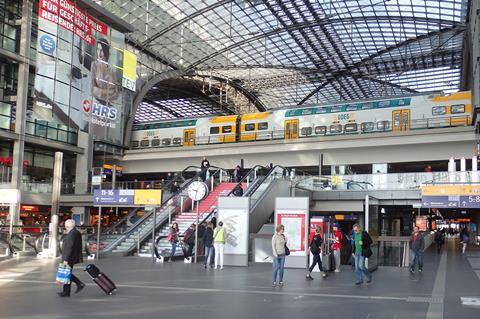 EUROPE: The ALLRAIL association of independent passenger train operators and retailers has called on EU member states to ensure that market-dominant incumbent operators share their data with third party journey planning and ticket selling platforms.
Commenting on calls by EU stakeholders for the creation of a rail equivalent of the Skyscanner online platform, which provides independent information on air travel options, ALLRAIL Secretary General Nick Brooks said on October 7 'it would be easy to make rail ticketing less complex and fragmented at no additional cost. In an article published by Railway Gazette last month, five European climate-focused NGOs complained that there is still 'no publicly accessible platform that shows all existing train connections in Europe, and it is not possible to compare all prices and book international rail tickets at an online one-stop shop.'
The creation of such an EU-wide platform for rail was not being held back by a lack of technology, Brooks explained. Nine independently-developed services already existed, and 'the only thing that hinders these nine platforms from fulfilling the role of an impartial one-stop shop for rail is the lack of access to data'. An EU-backed platform was therefore not only unnecessary but also potentially damaging.
'Privately owned start-ups saw the need for a "Railscanner" years ago, and took the commercial risk to set up such independent digital rail platforms', he said. 'The last thing they need is a new EU taxpayer-funded platform that would drive them out of business.'
Independent online rail planning platforms
Omio
omio.com
FromAtoB
fromatob.com
Tictactrip
tictactrip.eu
All Aboard
allaboard.eu
Koleo
koleo.pl
Save A Train
saveatrain.com
Trainline
thetrainline.com
Railtic
railtic.com
Happy Rail
happyrail.com