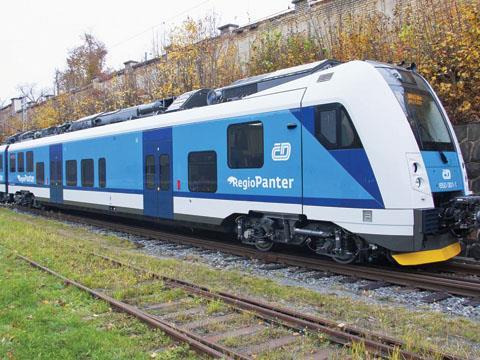 CZECH REPUBLIC: National passenger operator CD announced a KC943m firm order for a further seven Škoda Vagónka RegioPanter electric multiple-units on May 15.
The five three-car Class 640 units with 237 seats and two two-car Class 650 units with 145 seats will have aluminium bodyshells, first and second class seats, vacuum toilets, passenger information systems and a top speed of 160 km/h.
The 3 kV DC/25 kV 50 Hz dual-system units are to be delivered by mid-2015 for use on Brno - Blansko - Letovice route S2, replacing Class 560 EMUs dating back to the 1970s.