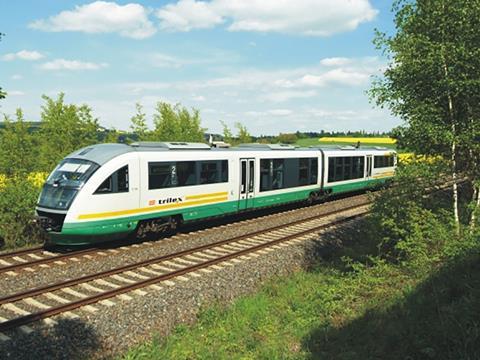 GERMANY: A group of four transport and local authorities in Germany and the Czech Republic have selected DB Regio subsidiary Start Ostsachsen as the winner of the Ostsachsen II passenger operating contract.
The decision was announced on April 26, with formal award subject to the regulatory standstill period.
Services are currently operated by Netinera subsidiary Länderbahn under the Trilex brand. DB Regio would take over on December 14 2019, with all train crew transferring to the new operator.
The contract covers five routes:
RE1/RB60: Dresden – Bautzen – Görlitz;
RE1V: Görlitz – Bischofswerda;
RE2: Dresden – Zittau – Liberec;
RB 61: Dresden – Ebersbach – Zittau;
L7: Liberec – Zittau – Varnsdorf – Seifhennersdorf (from December 12 2020).
The services are to be operated using 32 refurbished Siemens Desiro Class 642 diesel multiple-units.