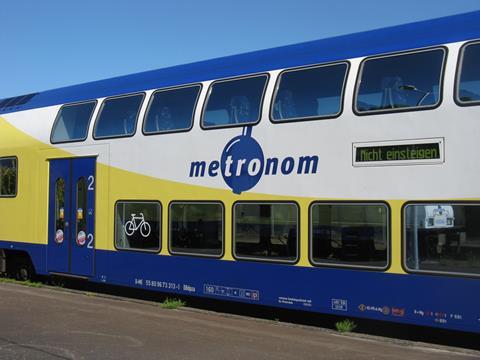 GERMANY: Following a competitive tender which attracted four bids, Niedersachsen transport authority LNVG has selected DB Regio as preferred bidder for the next contract to operate RE5 Cuxhaven – Stade – Hamburg regional express services currently operated by Metronom.
On October 4 LNVG said DB Regio had submitted the best-value offer of around €300m/year for the contract, which covers the operation of 1·6 million train-km/year between December 2018 and December 2027.
There will be no fundamental changes to the timetable. DB Regio is required to lease from LNVG the fleet of eight Traxx diesel locomotives and 38 double-deck coaches which Bombardier supplied for the route and now maintains at Bremervörde.