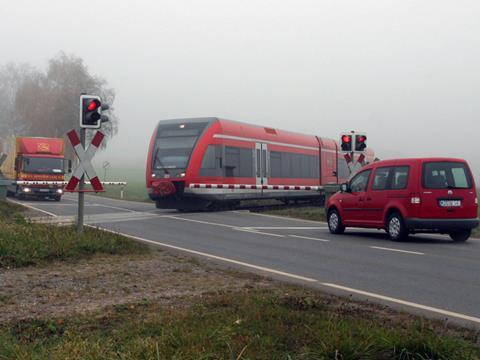 GERMANY: Following a European tender, Nordhessen transport authority NVV in partnership with its Rhein-Main and Westfalen-Lippe counterparts has selected incumbent DB RegioNetz's Kurhessenbahn for the next contract to operate Nordwesthessennetz passenger services.
The new contract runs for 15 years from December 10 2017 and covers the operation of 2·5 million train-km/year on routes R4 Kassel – Korbach, R42 Marburg – Brilon, R94 Marburg –Erndtebrück and R39/R38 Bad Wildungen/Treysa – Kassel.
The services are to be operated using 13 Stadler GTW 2/6 Class 646 and 14 Siemens Desiro Class 646 diesel multiple-units offering level access.