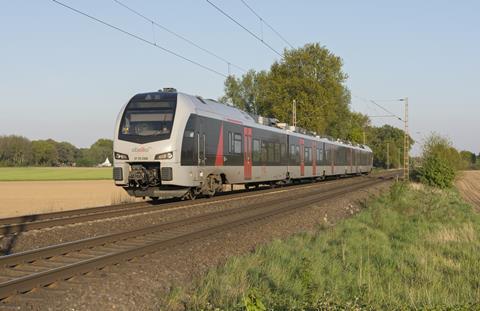 GERMANY: Three local transport authorities in Nordrhein-Westfalen have agreed emergency contracts for DB Regio, National Express and Vias Rail to take over regional passenger services currently operated by Abellio Rail NRW GmbH.
The directly-awarded contracts run from February 1 2022 to December 2023.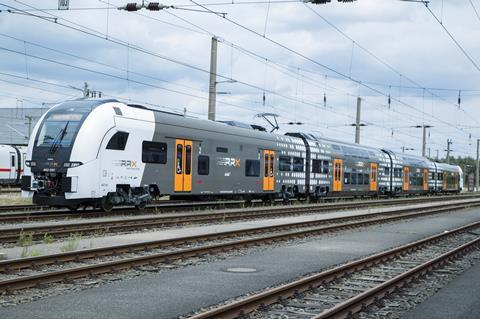 ABRN had been contracted by Verkehrsverbund Rhein Ruhr, Nahverkehr Westfalen-Lippe and Nahverkehr Rheinland to run 11 routes, largely focused on the Rhein-Ruhr area. These totalled 20·6 million train-km/year and accounted for 18·6% of all regional traffic in the Land. However, Abellio Deutschland, which is owned by Dutch state operator NS, has been losing money and began insolvency proceedings at the beginning of July.
Rejecting a request from Abellio for an additional €260m over the remainder of the original contract terms, the three authorities decided to award the two-year contracts in order to provide time for re-tendering the long-term concessions. They explained to ABRN staff in November that the legal situation did not allow a direct award to Abellio because of the risk that the company would be unable to fulfil its obligations.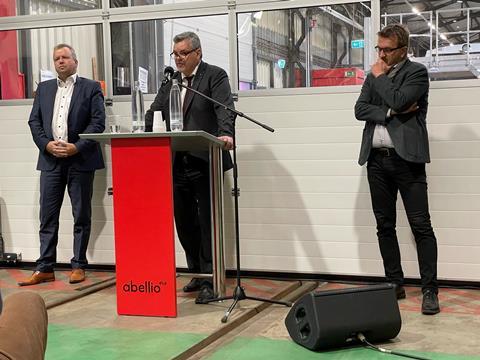 The authorities agreed in September to pay ABRN €8m to continue operating until January 31, in order to facilitate an orderly transfer. The new operators will take over the rolling stock, and existing staff have been guaranteed employment on their current terms to December 2023.
The supervisory boards of the three authorities have selected DB Regio to take over Rhein-Ruhr S-Bahn lines S2, S3 and S9 and Ruhr-Sieg routes RB91, RB46 and RE16. National Express will add the Rhein-Ruhr Express routes RE1 and RE11 to its other RRX operations. Vias Rail is to take over the Niederrhein network of cross-border route RE19 (Düsseldorf – Arnhem) and RB35 (Gelsenkirchen – Mönchengladbach) as well as the diesel-operated S7 linking Wuppertal and Solingen.
Announcing the decision on December 14, VRR, NWL and NVR said they had 'taken an important step towards a regulated transfer' and detailed talks with the new operators would start the 'concrete planning' for the transition. The additional costs incurred by the three operators for taking over the services at short notice will be reimbursed with support from the Land's Ministry of Transport.
Read more about the German regional operating contract situation in the January 2022 issue of Railway Gazette International magazine.