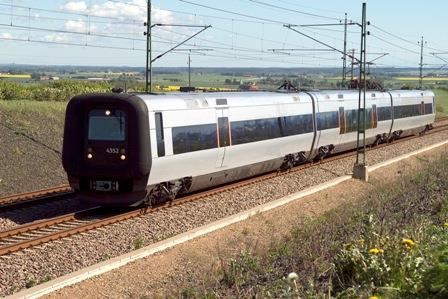 DENMARK: National passenger operator DSB has confirmed the dismissal of its Chief Executive Søren Eriksen following an extraordinary board meeting on March 29.
Eriksen had been fired by the board and Transport Minister Hans Christian Schmidts on March 17, ahead of the publication of DSB's annual results the following day.
Reporting on March 30 that Schmidts had briefed members of the Danish parliament about the problems, DSB Board Chairman Mogens Granborg confirmed that a 'very serious' situation had emerged over management agreements between DSB and the DSBFirst joint venture which operates the Øresundståg cross-border network and tendered regional services in Sweden.
According to Granborg, DSB's auditors had expressed serious criticism in the accounts over the trading relationship between DSB and DSBFirst, notably in regard to the maintenance of DSBFirst trainsets at the Helgoland workshops operated by DSB's maintenance subsidiary Vedligehold A/S.
Citing the minister's briefing, Granborg said that as Chairman of DSBFirst, Eriksen should have been aware of the problems as long ago as March 2010, but he had not informed the DSB board. However, the Helgoland contract which had been the most recent concern had only been signed in November 2010, he added.
The DSB board has therefore decided to initiate a 'top to bottom' review of the relationship between the two organisations. The transport ministry and Denmark's national audit office Rigsrevisionen will conduct their own investigations, and the issue has also been reported to the European Commission.
On April 1 Swedish regional newspaper Sydsvensken reported that SJ Chief Executive Jan Forsberg had asked the Swedish competition commission to investigate the situation, amid suggestions that DSBFirst had improperly benefited from support provided by the Danish taxpayer when bidding in Sweden, and that it might be stripped of the Øresundstag franchise.