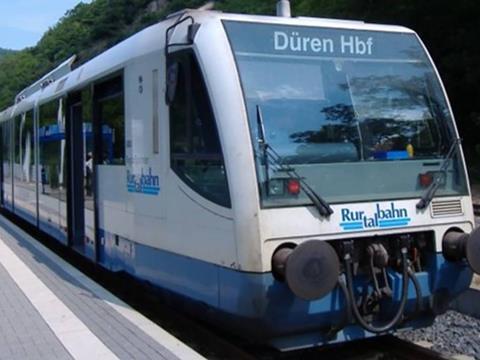 GERMANY: Local transport authority NVR has awarded incumbent and sole bidder Rurtalbahn GmbH a contract to continue to operate Eifel-Bördebahn service RB28.
The passenger service on the 30 km route between Düren and Euskirchen in Nordrhein-Westfalen currently operates on weekends and public holidays only, totalling around 28 000 train-km/year.
The transport authority has options for two one-year extensions to the contract.
There is also an option for the operation of regular weekday services from December 2019, subject to necessary infrastructure works being completed, which would take operations to 119 000 train-km/year.