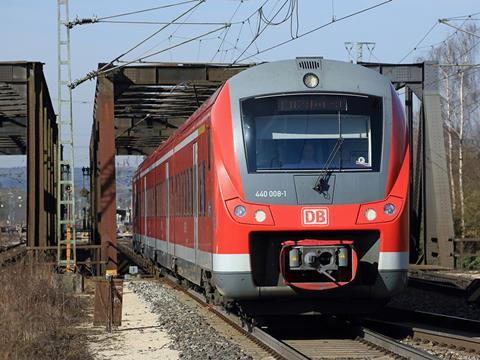 GERMANY: Bayern railway authority BEG named the preferred bidders for two Augsburger Netze passenger operating contracts on December 7.
Award of the contracts is subject to no objections being received during the 10-day regulatory standstill period.
Go-Ahead is preferred bidder for Lot 1, which is to be awarded by the Land of Bayern in partnership with Baden-Württemberg· It covers services on three routes currently operated by DB Regio under the Fugger-Express brand:
Ulm – Augsburg – München;
Würzburg – Ansbach – Treuchtlingen – Donauwörth – Augsburg;
Aalen – Nördlingen – Donauwörth.
Incumbent Transdev company Bayerische Regiobahn has been selected for Lot 2, which covers a further three routes:
Schongau – Weilheim – Geltendorf – Mering – Augsburg Hbf – Gessertshausen – Langenneufnach;
Augsburg-Oberhausen – Aichach – Ingolstadt Hbf;
(Ingolstadt Hbf –) Eichstätt Bahnhof – Eichstätt Stadt.
Lot 1 is planned to run for 12 years for December 2021 and Lot 2 for nine years, with the services totalling around 10·3 million train-km/year. The contracts would be divided into three operating phases, with the introduction of enhanced services as infrastructure upgrades are completed.
BEG and the Baden-Württemberg and Rhein-Main transport authorities have also called tenders for the E-Netz Mainfranken contract, which would cover passenger services on various routes around Würzburg and Gemünden. Bids are to be should be submitted by May 2019, with contract award planned for mid-2019.
The contract covering 4·75 million train-km/year would run for six years from December 2021, a relatively short duration as the authorities intend to include the routes in a future operating contract covering a larger area.