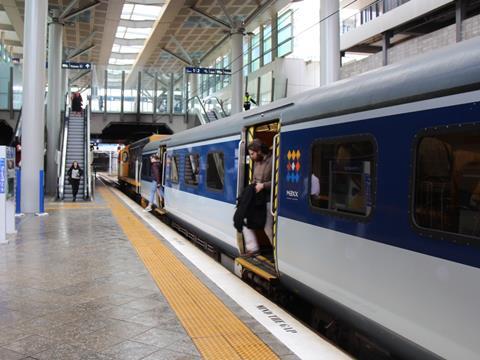 NEW ZEALAND: Daily commuter services are to be introduced on the northern section of KiwiRail's North Island Main Trunk line between Hamilton and Auckland from mid-2020, following the approval of an NZ$92·4m funding package by the NZ Transport Agency.
Combining NZ$79·8m from the national government with NZ$12·6m from local authorities, the funding package will support civil engineering works, rolling stock procurement and initial operating costs.
Initially, a single four-coach train with capacity for up to 150 passengers will operate two round trips per day between Hamilton's Frankton station and Papakura, where it will connect with the electrified Auckland suburban network. Intermediate stops will be provided at The Base in Rotokauri and Huntly, with future stops at Te Kauwhata, Pokeno and Tuakau under discussion.
'We know more and more people are commuting between Hamilton and Auckland, and this service will give them a real choice between being stuck in traffic or relaxing on the train', said Transport Minister Phil Twyford, announcing the deal on August 23. 'An important part of our transport policy is giving people options so they don't always have to take their car, freeing up the roads for those that have to drive.'