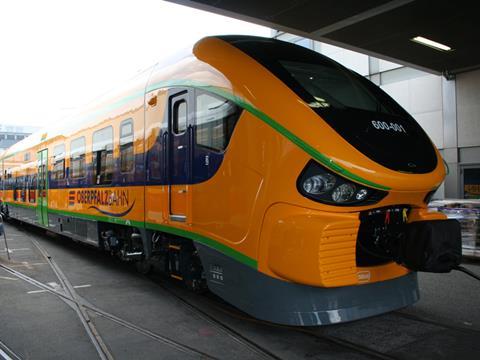 GERMANY: KfW IPEX-Bank announced its second rolling stock funding deal with train operator Netinera on April 25.
The agreement covers the purchase of 12 Pesa Link II diesel multiple-units for operation by Netinera's Regentalbahn subsidiary on Oberpfalzbahn branded services from Regensburg to Marktredwitz and Schirnding from December 2014.
Regentalbahn and Pesa signed the order for the DMU December 20 2011, and according to KfW the first is currently on test in Germany.
KfW Ipex-Bank has previously funded Regentalbahn's purchase of eight Stadler RegioShuttle railcars for Vogtland services.