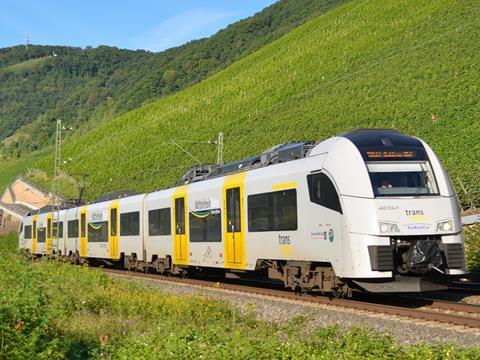 GERMANY: The Rheinland-Pfalz Nord, Süd and Rheinland transport authorities have jointly awarded incumbent Transdev company Trans Regio Deutsche Regionalbahn the next contract to operate RB26 MittelrheinBahn regional passenger services linking Köln, Koblenz and Mainz via the scenic route along the left bank of the River Rhein.
The contract announced on June 8 will run for 10 years from the December 2023 timetable change, with optional extensions to 2036 and to June 2037 for the Mainz – Bingen – Koblenz section. The new gross-cost contract will see the revenue risk transferred to the authorities, unlike the previous net-cost contract.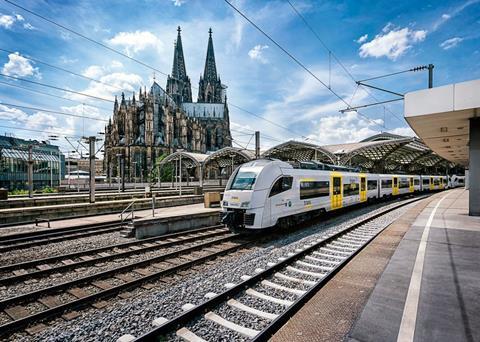 The route will see a slight increase in services to a total of 3·2 million train-km/year; the new contract adds adding later trains on Fridays and Saturdays and will see some journeys extended to Köln/Bonn Airport.
The current fleet of Siemens Desiro Mainline and Mireo EMUs is to be retained and modernised, with the authorities promising wider seat spacings, onboard wi-fi and power sockets. Reserve trainsets and crews will be stationed at Remagen and Bingen to ensure a reliable service.
The tendering process was led by SPNV-Nord. According to director Thorsten Müller, the tender attracted 'intensive competition' with an 'above-average number' of six shortlisted bidders, of which four submitted offers. Trans Regio's bid was deemed to be the most economic overall.