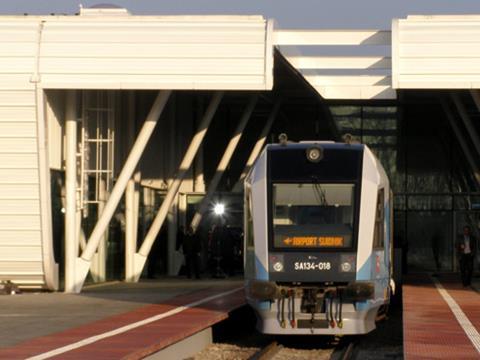 POLAND: Rail services from Lublin to Lublin (Swidnik) Airport station began on December 17.
This follows completion of a 2·2 km branch from Swidnik station, which was built by PRK Expol with KZA Lublin responsible for signalling and PKP Energetyka for electrification.
The new airport has been developed from a military airfield and currently has few commercial flights, but a helicopter factory at the site is expected to generate commuter traffic for the five daily return trains.