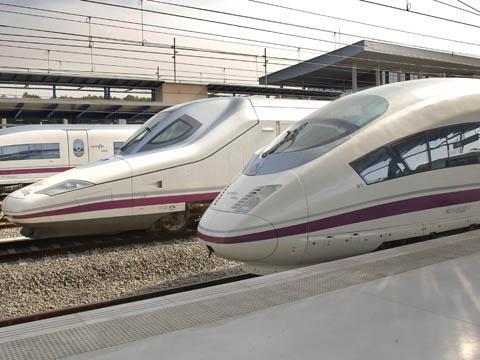 SPAIN: Ticket sales for RENFE high speed services have increased by 38% year-on-year following the introduction of a new market-based fares structure, according to Development Minister Ana Pastor. A total of 824 188 tickets had been sold since the new fares were introduced, she told the lower house of the Spanish parliament on February 27.
The new fares had come into force on February 8, when RENFE says it set a new daily record with 110 030 high speed and long-distance tickets sold by 19.00, 80% up on the year before. The RENFE website saw its traffic triple, visited by 315 000 unique users, while there was also a 'substantial' increase in business for the telephone sales operation as well as ticket offices.
Offering a general saving of 11% on standard class fares, the new structure applies further savings of between 30% and 70% according to demand and how far tickets are booked in advance. Sample fares include Madrid – Barcelona from €32 and Valencia – Madrid from €21⋅7. Other new products include multiple-trip tickets for business travel offering a 20% discount for each journey, to be introduced on June 1.