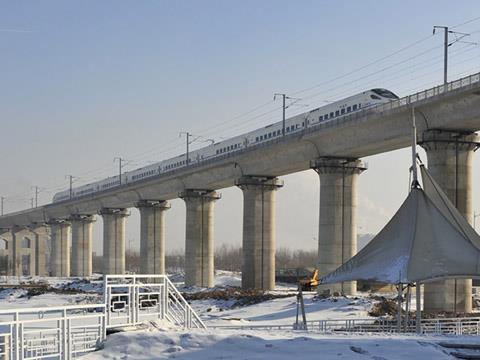 CHINA: The 111 km Changchun - Jilin Passenger-Dedicated Line opened on January 10, connecting Jilin province's two most prominent conurbations and Changchun's airport at Longjia. Intermediate stations at Jixi and Jiutai South are to open shortly.
The line has an annual capacity of 23 million passengers, with 20 services in each direction per day. The new station at Jilin has eight platforms and 14 tracks with separate areas for high speed and conventional trains It covers 53821 m², including a 20125 m² concourse above the platforms. Changchun's main station is currently being enlarged.
The line is designed for 250 km/h running at temperatures down to -40C, and has cut Jilin - Changchun journey times from 1 h 30 min to 29 min.