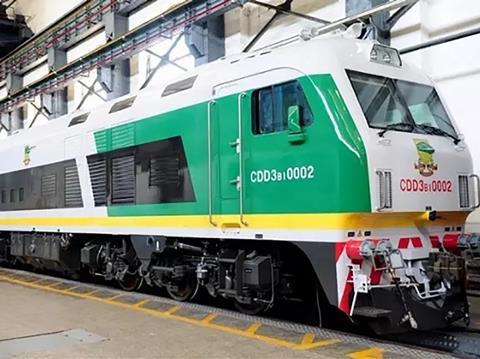 NIGERIA: The first two diesel locomotives built to haul passenger trains on the Abuja – Kaduna line have been rolled out at the CRRC Dalian factory in China.
The 1 435 mm gauge Type CDD3B1 locomotives have a maximum speed of 150 km/h, and are designed to cope with local environmental conditions which range from hot, dry and dusty to rain storms and high humidity.
The 187 km Kaduna – Abuja line was inaugurated by President Muhammadu Buhari on July 26. It was built by China Civil Engineering Construction Corp under a US$876m contract signed in October 2009, supported by a US$500m Chinese loan. According to CRRC it was the first line in Nigeria to be built to Chinese technical standards.