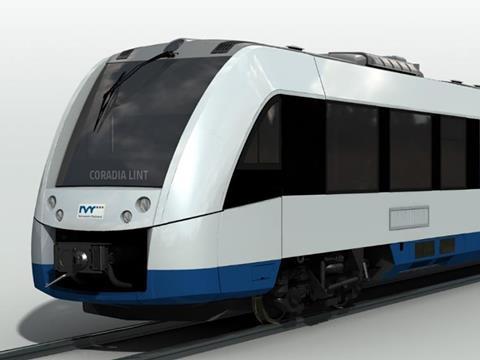 GERMANY: Following the first competitive tender for the route, on September 9 transport authority Nahverkehr Rheinland selected incumbent Rurtalbahn GmbH for a contract to operate hourly local passenger service RB21 on the 26 km Düren – Linnich northern branch of the Rurtalbahn network for four years from 2016.
The contract covers 427 000 train-km/year. In 2017 a new halt is scheduled to open at An den Aspen to serve a school, and the current Siemens-Duewag RegioSprinter diesel multiple-units will be replaced by Alstom Lint 54 DMUs.
Rurtalbahn Chairman Wolfgang Spelthahn said the new DMUs would have air-conditioning and a toilet, helping to boost ridership by bringing the quality of service on the northen branch up to the same standard as the southern branch where Stadler Regio-Shuttle RS1 railcars have been used since 2011.
Rurtalbahn GmbH operates the southern branch from Düren to Heimbach under a contract which was awarded in 2010 and runs to 2024.