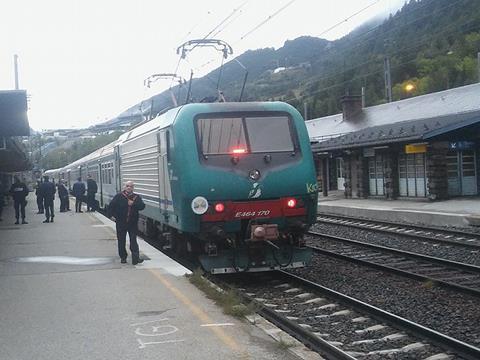 EUROPE: Trenitalia-operated regional trains reached the French alpine town of Modane on September 10 for the first time in a decade in what the regional authorities in both France and Italy hope will mark the start of a renaissance in cross-border rail provision.

Initially, regional trains on route SFM3 between Torino and Bardonecchia are being extended through the Frejus Tunnel to Modane on Sundays and public holidays. Currently the only passenger service between Torino and Modane is SNCF's three times per day TGV service between Milano and Paris, which can only be used with a reservation.

According to SFM, the timetable for the Modane trains is designed to facilitate connections with SNCF's regional services towards Chambery, as well as with the MobiSavoie network of bus routes which are focused on supporting local tourism.

SFM3 is one of eight suburban and regional routes radiating from Torino that operate under the Servizio Ferroviario Metropolitana brand, first introduced in 2012. Managed through a multilateral partnership between the Piemonte region, the city of Torino, national passenger operator Trenitalia and municipal transport company GTT, the SFM network is intended to deliver an intensive service with clockface timetabling, multimodal ticketing provision and a clear brand identity which exploits the substantial infrastructure investment in the region over the past decade, notably the cross-city Passante tunnel which serves the redeveloped station at Torino Porta Susa.

A detailed analysis of the development of the SFM network was included in the June 2016 issue of Railway Gazette International, which is available to subscribers via our digital archive.