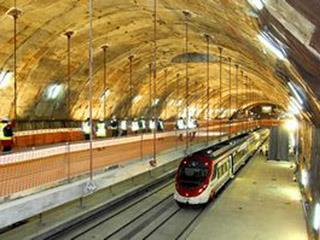 SPAIN: On June 19 the Ministry of Development announced the start of public consultation on proposals to extend the Madrid suburban network to Soto del Rey. The consultation period runs for 30 days.
Extending route C4 from its present northern terminus at Colmenar Viejo to Soto del Rey would involve doubling 17 km of single track, which would be electrified and resignalled to accommodate more intensive commuter services. The currently disused stations at Manzanares-Soto del Real and Soto del Real would be refurbished.
The ministry says that preliminary studies make provision for a phased approach to project delivery, undertaking track-doubling and station refurbishment in line with emerging demand.