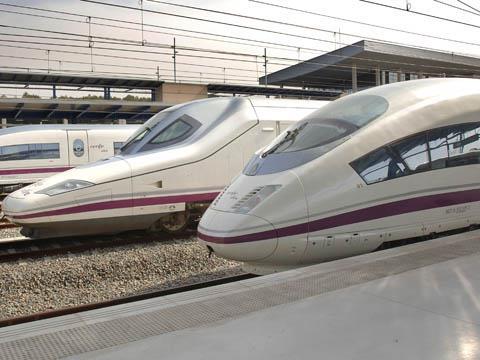 SPAIN: National competition authority CNMC has published the criteria that will be used to asses applications to operate international open access passenger services to and from Spain, which would also be permitted to carry domestic passengers in competition with state operator RENFE.
Pending the transposition of the European Union's Fourth Railway Package into Spanish law, RENFE remains the sole operator of purely domestic services on the national network.

To qualify, any future open access service would have to generate at least 30% of its passenger traffic and turnover from international operations, with at least 20% of the route length lying outside Spain. CNMC also says that it will consider the likely demand for the new service, the commercial and marketing strategy for Spain and elsewhere and type of rolling stock proposed.

Any future operator would have to apply to CNMC at least six months before the proposed start of service. Once this notification had been published, parties likely to be affected by the open access service, including other operators and bodies funding rail services under public service contracts, would have four weeks to formally request a ruling from the competition authority.

CNMC would have six weeks to reach a decision once all the necessary information had been received. Those services deemed to have international traffic as their main objective would then be able to seek conventional or high speed paths from infrastructure manager ADIF for operations in Spain.