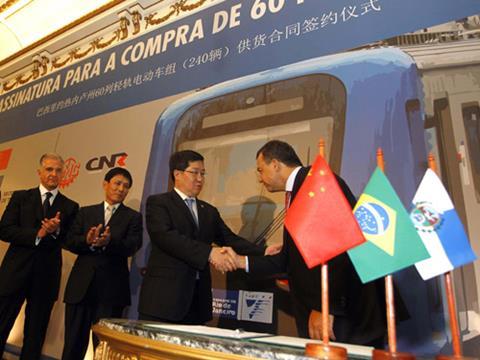 BRAZIL: The governor of Rio de Janeiro state signed a US$306·5m firm order for 60 four-car electric multiple-units on October 24. The 3 kV DC air-conditioned units are scheduled to be delivered from June 2014 for use SuperVia suburban services.
The contract was signed with a consortium of China National Machinery Import & Export Corp, CNR and CNR Changchun, with funding from the World Bank.
It follows from a 2009 order for an initial 30 EMUs, 26 of which are now in service. The latest deal has an option for a further 30 units.
Secretary of Transport Júlio Lopes said discussions are underway with a view to establishing a rolling stock factory on railway land at Deodoro station. The state could offer tax benefits and other support.