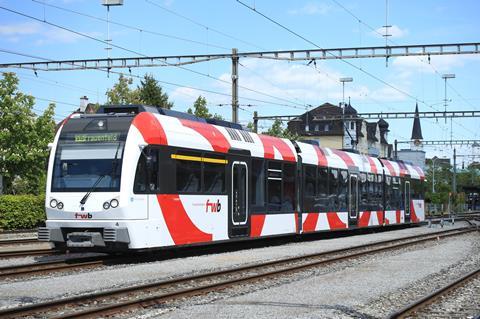 SWITZERLAND: Metre gauge railway operators Appenzeller Bahnen and Frauenfeld-Wil-Bahn have merged following approval by their respective boards on June 11 and June 17.
The two companies in northeast Switzerland have co-operated closely for almost 20 years, and began to explore a merger at the beginning of 2020.
The merger has been backdated to January 1. AB has taken over the assets and liabilities of FWB, although passengers are not expected to see any changes, with the FWB brand being retained on trains and stations.
Appenzeller Bahnen carries 5·21 million passengers/year on its network of three connected 1 000 mm gauge lines and two disconnected rack lines of 1 200 mm and 1 435 mm gauge. FWB carries 1·32 million passengers/year on its single metre-gauge route, which does not connect with the AB network.