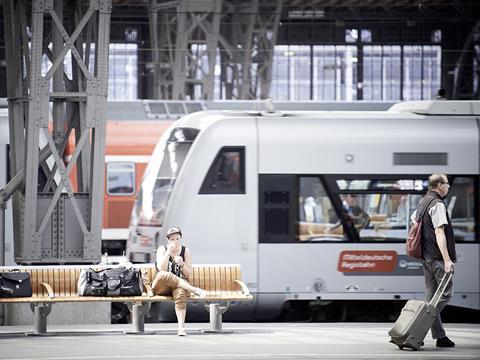 GERMANY: The Leipzig and Mittelsachsen transport authorities have selected Transdev Regio Ost for the Dieselnetzes Nordwestsachsen Lot B contract to operate passenger service R6 between Leipzig, Grimma and Döbeln from June 12 2016 to December 2025.
The contract covers the operation of almost 1 million train-km/year using a fleet of 10 diesel multiple-units which the authorities are to provide through leasing company Alpha Trains Europa.
Transdev began operating Dieselnetz Nordwestsachsen Lot A services on the Leipzig – Chemnitz route in December, and has been awarded the Elektronetz Mittelsachsen contract which starts in June 2016.
The three contracts total around 7·75 million train-km/year, which Transdev said will make the company one of the biggest rail operators in Sachsen.