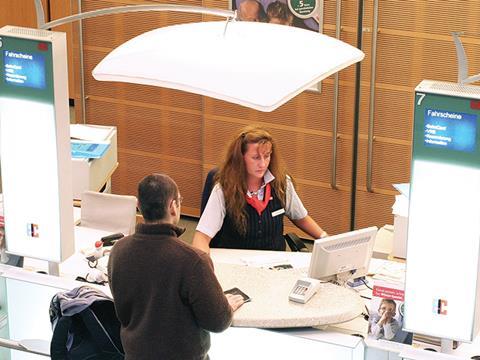 EUROPE: Member states in the European Union should co-operate to share timetable and fare information in order to boost the development of intermodal ticketing, according to a report adopted by the European Parliament's Transport & Tourism Committee on May 28.
Due to be presented to the full Parliament in July, the draft report proposes that the European Commission should play a 'supporting role', but the MEPs suggest that legislative action may be needed to introduce 'minimum rules' and enforce integration if no significant progress has been achieved by 2020.
'It is too difficult, and sometimes impossible, to get tickets for cross-border travel – especially if someone wants to use different modes such as a train and a bus', said rapporteur Dieter-Lebrecht Koch. 'In our modern and online times, we must be able to create a more integrated ticket, which would make the lives of travellers so much easier.'
Suggesting that transport operators should work more closely with the providers of journey planners to develop multimodal, cross-border planning systems, the committee called on the Commission to 'take the measures necessary to support and facilitate the efforts being made on development of intermodal ticketing'.
Member states should be required to introduce regularly-updated national timetable and fare information systems by 2020 at the latest, 'on the basis of open interfaces' bringing together data for regional and local public transport. By 2024, the report suggests, these national systems 'should be linked on a cross-border basis and made accessible to operators, to the providers of journey planners and to consumers'. At the same time, all public transport vehicles 'should be equipped with intelligent systems' providing real-time location information.
Repeating its earlier demand for the European Commission to prepare a 'Charter of Passenger Rights' covering all modes by the end of 2017, the TRAN Committee said this should include a specific section on multimodal journeys 'with clear and transparent protection of passengers´ rights in the multimodal context, taking account of the specific characteristics of each mode, and integrated multimodal ticketing'.
The MEPs also stressed that attention should be paid to the special requirements of elderly people and people with limited mobility 'in relation to access to travel information before and during journeys'.