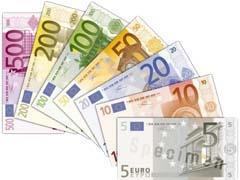 ITALY: Alstom announced on December 5 that it had been awarded a €440m contract to supply 70 Coradia Meridian EMUs to Trenitalia. Deliveries were expected to start 'slightly over one year' after contract signature, with the new trains to be deployed in several regions as well as on the rail link between Roma Termini and Fiumicino Airport.
Each five-car unit will be 82 m long, offering a total of 292 seats. The low-floor cars will feature 'integrated bridging plates' at each passenger doorway to cover the gap between train and platform. There will be two motor bogies per trainset and maximum speed will be 160 km/h.
Project development as well as most production and testing will be undertaken at the Alstom plant in Savigliano, with traction equipment supplied from Sesto San Giovanni and onboard signalling equipment from Bologna. According to Alstom Transport President Henri Poupart-Lafarge, the new Trenitalia contract 'shows the trust of our long-term customer in our state of the art technology as well as our local skills'.