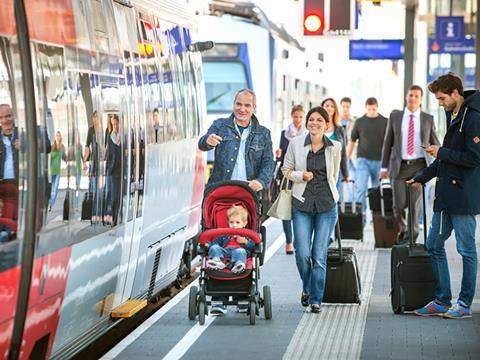 AUSTRIA: A unified agreement for the funding of passenger rail services from 2019 has been signed by the Ministry for Transport, Innovation & Technology and the Land of Vorarlberg. This will replace the current model whereby railway undertakings in the Land have a variety of separate agreements with federal and regional authorities, with different specifications, durations and funding models.
Ridership in the Land has doubled over the past decade, and the agreement signed on July 22 includes a €400m package of planned enhancements to increase capacity and make services more attractive. Stations are to be modernised, more regular timetables introduced, and 21 multiple-units 100 m long are to be acquired to provide more capacity than the current 75 m Bombardier Talent trainsets.
This year around €9m is to be spent supporting ÖBB services in Vorarlberg totalling 2·84 million train-km. This is to be increased to €11m for 3·13 million train-km in 2017 and €13m and 3·18 million train-km in 2021.