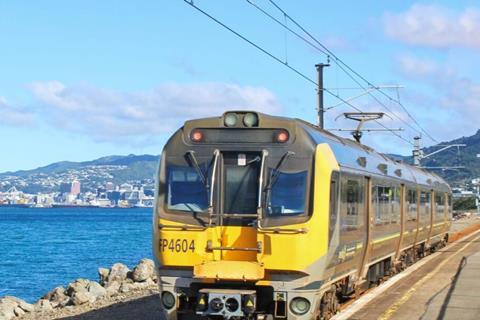 NEW ZEALAND: Greater Wellington Regional Council has extended Transdev's contract to operate local passenger trains under the Metlink brand until July 3 2031.
Transdev has operated the services since 2016, carrying more than 1·3 million passengers/year on 2 000 services/week. It runs 3·22 million train-km/year on a 154 km network of five lines serving 49 stations.
The contract extension agreed on August 28 was subject to the operator meeting safety, punctuality and reliability performance indicators during the three years to July 31 and receiving at least one bonus payment for meeting Customer Satisfaction thresholds.
Transdev said it had increased average punctuality from 91·8% in 2012-15 to 96·8% in 2019-23, with reliability up from an average of 94·9% to 99·2% and train availability reaching 100% in 2022 and 2023.
'Wellington is a city on the move and our local team has been very engaged and worked hard to improve the train network', said Transdev's CEO for Australia & New Zealand Brian Brennan on September 8.
'Transdev takes great pride in these long-term partnerships', added Group Chairman & CEO Thierry Mallet. 'We see more opportunities ahead to leverage our global expertise to help shape the Kiwi rail experience'.