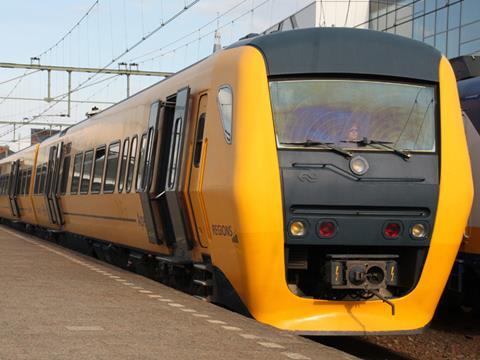 NETHERLANDS: An agreement to call tenders for the operation of passenger services on the Zwolle - Enschede line was reached by Overijssel province and Regio Twente on April 18.
It is envisaged that tenders will be called later this year, with the new operator to take over in December 2014.
NS Reizigers currently operates a half-hourly service using diesel multiple-units on the 67 km route.
Wiring of the unelectrified Zwolle - Wierden section of the route is proposed, with studies to be undertaken next year for later implementation.