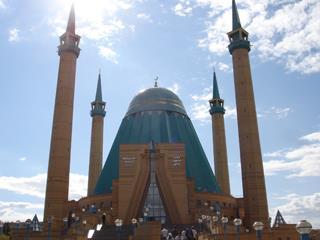 KAZAKHSTAN: The European Bank for Reconstruction & Development has signed a loan agreement worth €10m with Pavlodar Tramways to support infrastructure modernisation and the procurement of 25 new trams. The national government is proving a grant worth €3·71m, and further support is coming from the regional government.
The 86 km tram network has a major share of the public transport market in the city of more than 330 000 people, but the infrastructure and vehicles are approaching obsolescence. In 2013 EBRD announced a study into the feasibility of modernising the network.
EBRD's work with utility companies priorities the introduction of public service contracts, and EBRD expects the signing of a PSC with the tram operator to 'boost performance, cost effectiveness and transparency', improve service quality and enhance commercial viability.