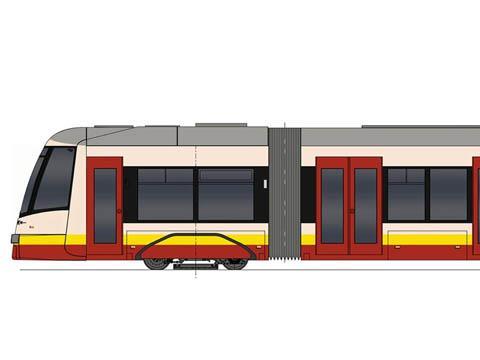 POLAND: After Tramwaje Warszawskie opened bids for 186 low-floor articulated trams on March 19, PESA emerged as preferred bidder with a price of 1·5bn z?oty.
Offers were also submitted by Stadler (3·7bn z?oty), Alstom (2·8bn z?oty) and a consortium of Newag and AnsaldoBreda (€417m), but all three exceeded the tender budget of 1·8bn z?oty. Siemens and Bombardier declined to bid.
The new 120N PESA trams will be similar to 15 type 120N trams already in service in Warszawa. The end design has been modified and at 30·1 m long the vehicle will be 1·7 m shorter than the 31·8 m earlier model. The driver's cab has been upgraded and the internal arrangements modified so that all five sections have 1+1 seating. There will be 40 seats, and a total capacity of 201 passengers. The vehicles will be unidirectional with doors on one side.
Deliveries will start in late 2010, with 84 trams due to be delivered by the end of 2011, a further 36 by the end of 2012 and completion by the end of 2013. A warranty of 36 months is included in the contract.
The 186 low-floor trams will eventually replace 372 PCC type cars, including 13N trams dating back to the 1960s, and 105N series vehicles built from 1973.