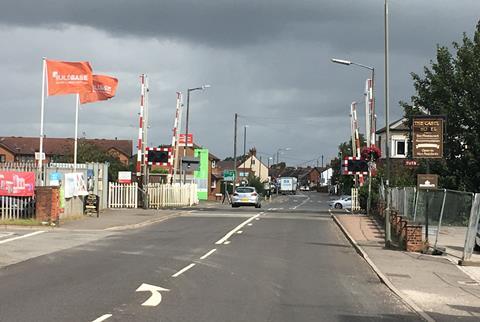 INTERNATIONAL: The International Union of Railways has selected 'Beware the bubble' as the theme for the 12th International Level Crossing Awareness Day, which will take place on June 11.
Launched in 2009 by a group of railways across Europe and Israel, the annual ILCAD campaign has since expanded globally. It aims to raise public awareness about the dangers associated with road/rail interfaces and the risks of misuse at level crossings.
The 2020 'Beware the bubble' campaign will seek to highlight how an individual's behaviour can affect the way they interact with a level crossing. 'We want people to understand when they risk being "in their bubble", so they can burst it and see the dangers and risks more clearly', explained UIC's Senior Advisor, Safety, and ILCAD co-ordinator Isabelle Fonverne.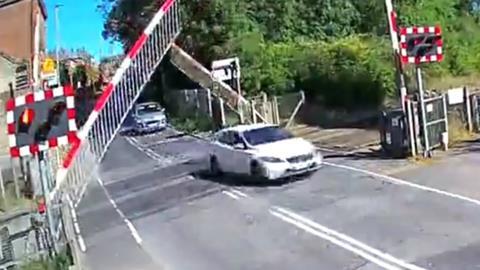 The campaign will target different kinds of level crossing user, particularly people who many be distracted by their daily life, looking at their mobile phones, thinking about appointments, school or work, or a host of other worries. It will also consider 'risk takers, people who want to make their own rules, rule breakers, or opportunists', who are prone to misusing crossings in their haste and not thinking about the implications until later.
As in previous years, the campaign will be accompanied by an ILCAD conference, which this year will be hosted by UK infrastructure manager Network Rail at the National Railway Museum in York. Delegates will also be able to attend NR's annual Level Crossing Innovation Day on June 10; this 'drop-in' event is designed to showcase innovative products and services related to the development and safety of level crossings, with demonstrations and presentations from a range of suppliers covering many key aspects elements of level crossing improvement. UIC hopes that this will encourage the 'level crossing community' to discuss innovation. There will also be a technical visit on June 12.
Websites
We are not responsible for the content of external sites