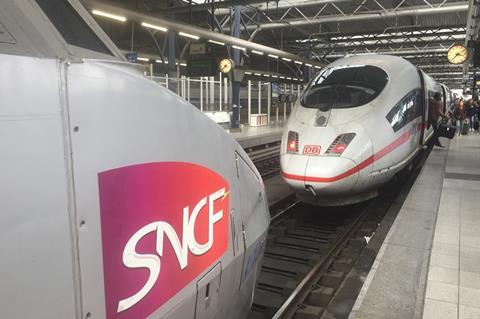 EUROPE: A willingness to co-operate to increase rail's share of the international passenger market is a set out in political statement signed by a 'coalition of the willing' comprising all EU member states except Croatia, Estonia, Cyprus and Malta (the latter two having no railways) and including Norway and Switzerland.
The statement released on June 2 says domestic rail markets are currently much further developed than the international market, with infrastructure and services being planned to a higher standard.
In committing to support 'a European agenda for international passenger rail', the signatories have agreed to facilitate co-operation between member states and third countries to improve services; to assess the functioning of the market, taking into account demand, journey times, frequencies and prices, infrastructure capacity and interoperability; and to co-operate closely with infrastructure managers, operators and sector representatives.
Specific strategic aims include easier cross-border and multi-modal ticketing.
Websites
We are not responsible for the content of external sites