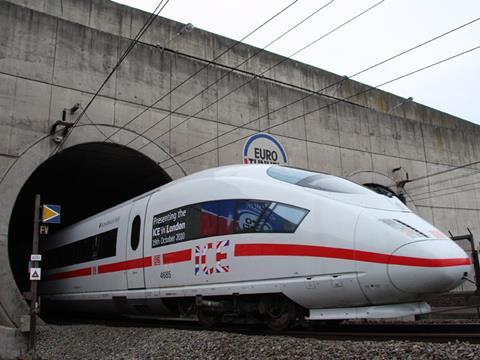 EUROPE: The European Commission has launched infringement proceedings against France and the UK over their 'failure to implement legislation to open the market for rail services in the Channel Fixed Link'. On September 29 the Commission said the countries have two months to respond before it requests full implementation of the first railway package.
The Commission is concerned about the lack of independence of the Channel Tunnel rail infrastructure manager, and insufficient implementation of provisions in the first railway package regarding access charges, independent regulation and capacity allocation.
Similar infringements were raised with 24 member states in 2008, but did not address the Channel Tunnel which has an unusual status as it was built under an international treaty.
The UK's Freight Transport Association welcomed the Commission's announcement, with Chris Welsh, General Manager Global & European Policy, saying 'prohibitively high access charges for freight services to use the Channel Tunnel represent a longstanding and serious concern for our members.'
FTA cited charges of £60/km for the Channel Tunnel, compared with £4 for High Speed 1 and £2 for Network Rail. 'Eurotunnel's pricing strategy for rail freight is fundamentally flawed, and this is why it is not fulfilling anywhere near its true potential', said Welsh. 'Whereas in Britain freight trains generally pay marginal track access charges based on incremental cost-damage to the infrastructure, Eurotunnel pricing policy appears to be based on total cost recovery for the project. As such, prices are uncompetitive with other modes.'
A Eurotunnel spokesman told Railway Gazette International that the company has 'been promoting open access for a very long time'. It is keen to increase passenger and freight competition, but the two governments need 'to create the right conditions' for this to happen.
Deutsche Bahn is now expecting to launch passenger services through the Channel Tunnel to London in December 2013.