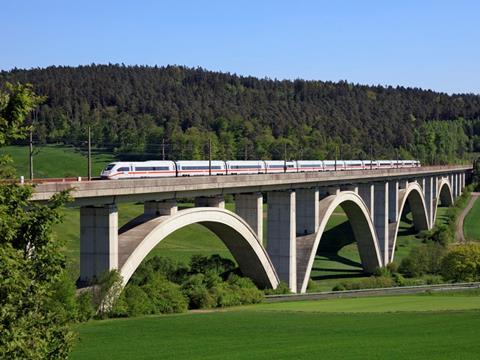 GERMANY: State Secretary for Transport Enak Ferlemann has instructed Deutsche Bahn to come up with a proposal for a revised business structure that would deliver a higher level of performance. Calling for initial proposals to be made available in January, he told Welt am Sonntag that he expected the DB AG management board to put forward a detailed proposition by March.
Ferlemann, who holds the federal government's rail portfolio, said that 'we are concerned about the way that the board is running the railway', adding that performance was not satisfactory. 'The railway needs to be restructured', he affirmed.
Poor performance in the form of late or cancelled trains has irritated customers for many months, and a series of strikes over staff pay that disrupted long-distance and regional services during December appear to have exhausted the government's patience. Ferlemann indicated that he expected management structures to be tightened up and the different parts of the business to be disentangled or merged. He accused the subsidiary companies within the holding group of working against the interests of other parts of the business and called for an end to 'thinking inside the box'.
According to Welt am Sonntag, the punctuality of long-distance services hit a historic low of 70·4% in November, while 'about 20% of long-distance trains are not ready for use'. DB's board reportedly wants around €4bn to implement quality improvements, while CEO Richard Lutz has already warned that DB would turn in around €3bn less profit over the next five years than planned.
In Ferlemann's view these problems stemmed from management failings. 'Decisions taken by the board are left hanging and do not reach the staff who have to implement them', he said, levelling further criticism at middle management. Conversely, concerns expressed at lower levels do not find their way up to the top of the business.
Opposition politicians are also criticising the national railway group, with transport spokesman for the Free Democratic Party Oliver Luksic warning that DB was 'on the point of collapse; without radical measures it will exceed the €20bn debt limit — the business and its structures must now be modernised urgently'.