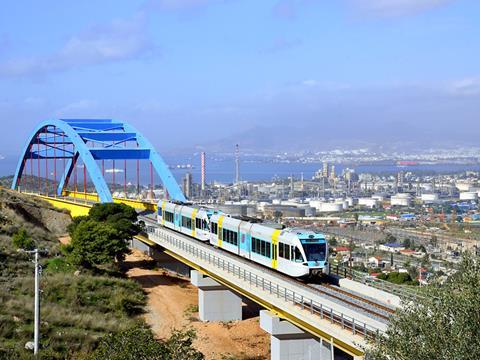 GREECE: Italian state railway group Ferrovie dello Stato Italiane submitted the only binding offer for a 100% stake in Greece's national passenger and freight train operator Trainose, the Hellenic Republic Asset Development Fund announced on July 6. The privatisation agency said the assessment of the bid would commence immediately.
Russian Railways and infrastructure, waste and mining group Gek Terna had previously submitted expressions of interest, but they did not submit binding offers.
No binding offers were submitted for the parallel sale of rolling stock maintenance company EESSTY, also known as Rosco, and the board of HRADF is to meet to consider its next steps regarding that business.
Trainose was established in 2005 as a subsidiary of national railway OSE, before being transferred to direct state ownership in December 2008 and then to HRADF for privatisation in 2013. The privatisation process was suspended following a change of government in 2015, but relaunched in January 2016.
On July 6 Russian Railways President Oleg Belozerov and FS Chief Executive Renato Mazzoncini signed a memorandum to promote co-operation in infrastructure construction and modernisation and support for international freight and passenger traffic. 'Railways in various countries need to work as a single coherent mechanism in order to achieve greater efficiency in goods and passenger transport', said Belozerov. 'The memorandum signed with our Italian colleagues is another bridge for establishing better railway communication between the two nations as well as across the continent.'