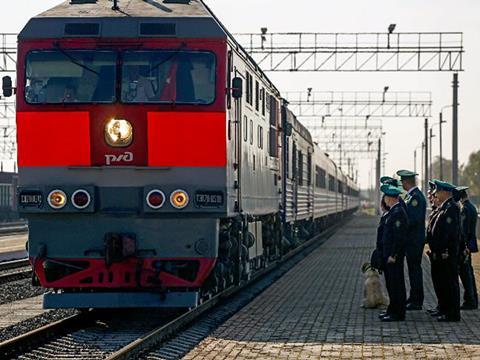 INTERNATIONAL: The World Customs Organization, the Intergovernmental Organisation for International Carriage by Rail and the Organisation for Co-operation Between Railways have jointly called for better co-ordination between customs administrations, transport authorities and the rail sector to facilitate the operation of cross-border supply chains and help mitigate the overall impact of Covid-19.
Saying that railway companies faced 'challenges' in preparing and collecting paper-based customs documents, the WCO, OTIF and OSJD drew attention on May 15 to WCO's Revised Kyoto Convention which enables the application of flexible customs procedures and acceptance of electronic documents, while not preventing necessary controls.
The organisations called on WCO members temporarily to accept electronic documents and defer requirements for paper-based documents, and to consider the RKC recommendation to accept as the goods transit declaration any commercial or transport document for the consignment that meets all customs requirements.