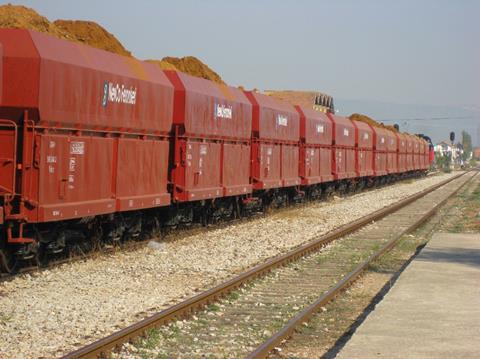 KOSOVO: A second tranche of EU funding worth €17·2m has been awarded to Kosovo to support rehabilitation of the railway between Fushë Kosovë and Mitrovicë, which is on the main line running south towards the border with FYR Macedonia and is part of pan-European Corridor X.
The EU funding is being made available through the Western Balkans investment Framework, and complements loans worth a combined €82m awarded in 2015 by EBRD and the European Investment Bank.
The earlier loans were used to support the first phase of modernisation covering the 64 km between Fushë Kosovë and the border with FYR Macedonia.
More EU/WBIF loans are planned to underwrite the third phase, which would cover enhancement of the railway between Mitrovicë and the Serbian border.
The 148 m Kosovan section of Corridor X is seen as a key part of the Western Balkans core rail network, which is being developed by the EU to enhance the region's access to the TEN-T network.