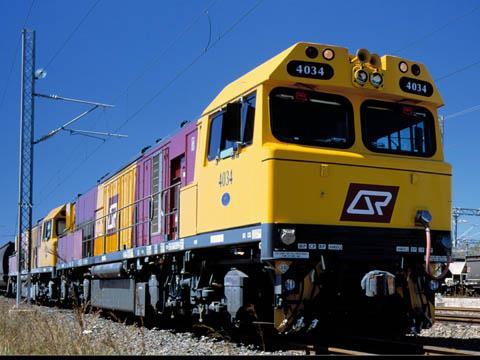 AUSTRALIA: Trading in QR National shares began on November 22, following the Queensland state government's flotation of the country's largest rail freight operator.
The state said it was the second-biggest IPO in Australian history, with a market capitalisation of A$6·22bn and an enterprise value of A$6·70bn. The state raised gross proceeds of A$4·63bn, of which A$4·05bn was from the allocation of shares. It will retain up to 40% of the company, depending on initial performance, reducing this stake 'as appropriate' after QR National releases its 2012 results.
Shares were priced at A$2·55, towards the lower end of the state's anticipated A$2·50-3·00 range. Retail investors took 34%, receiving an A$0·10 discount, and more than 9 000 employees took up the offer of a free allocation worth A$1 000.
The largest shareholder after the state is UK-based hedge fund The Children's Investment Fund Management, which has investments in several US railways and now has a 6·1% stake in QR National.
'Now is the right time for QR National to be backed by private investment, and this successful transaction shows that there is local and international faith in this great company's future', said state Premier Anna Bligh. 'As promised, these proceeds will now be used to pay off debt and establish a stronger balance sheet, allowing us to protect jobs and deliver on the schools, roads and hospitals Queenslanders need - not a commercial coal haulage business that services mining companies.'