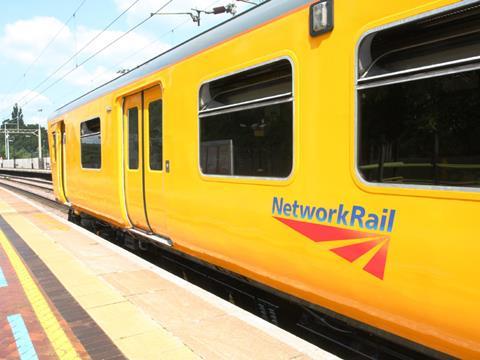 UK: National infrastructure manager Network Rail has been formally designated as a part of central government with effect from September 1. This coincides with a change in European accounting rules from the same date, requiring what NR called 'a statistical change' to reclassify its debt from the private to the public sector.
Challenged last year by the EU statistical office Eurostat about NR's compliance with new rules in the 2010 European System of Accounts, the Office of National Statistics announced on December 17 that NR would in future be considered as a public body.
ESA2010 introduced five new indicators of governmental control over 'non-profit institutions', and ONS found that the government's exposure to risk was 'highly relevant'. NR's commercial debt is explicitly guaranteed by the Department for Transport through a Financial Indemnity Mechanism, and there is a statutory obligation for the government to protect the interest of rail users should NR fail. While government funding has formed less than 65% of NR's total income since 2004-05, the infrastructure manager does not qualify to be treated as a public corporation, as its income from track access charges is less than 50% of 'production costs' which now include debt interest payments.
Since its creation in 2002, NR had been deemed a 'private non-financial corporation'. This enabled successive governments to fund infrastructure enhancements while keeping the debt out of the public accounts. Much of NR's investment has been dictated by government through the High Level Output Specifications for each five-year Control Period, but funded through commercial debt raised by Network Rail Infrastructure Finance plc. At the end of 2013 NR's debt stood at £31·5bn, with interest charges amounting to around £1·5bn a year. Future spending under NR's £38bn settlement for CP5 which began on April 1 is to be financed through government borrowing.
With the Department for Transport now responsible to Parliament for NR as 'an arms-length public body', the new relationship between the two organisations has been set out in a Framework Agreement, which was issued by Secretary of State Patrick McLoughlin on September 1. This notes that 'the key principle in developing this Framework Agreement has been the preservation of Network Rail's ability to continue to manage its business with enough commercial freedom within effective regulatory and control frameworks appropriate for a company in the public sector.'
To coincide with the change of status, NR's 41 Members voted at a general meeting on August 29 by 97·3% in favour of changing the articles of association to give the company's 'Special Member' – the Secretary of State for Transport – additional powers to appoint and dismiss the NR Chairman, agree its remuneration policy and participate in the selection of Members.
Commenting on the vote, Rail Delivery Group Director General Michael Roberts said 'Network Rail's ability to be flexible and self-determining has enabled it to make vital decisions to maintain and invest in Britain's railway. The rail industry is keen to make sure that NR's operational independence is preserved, while ensuring that the company is accountable to passengers and taxpayers.'