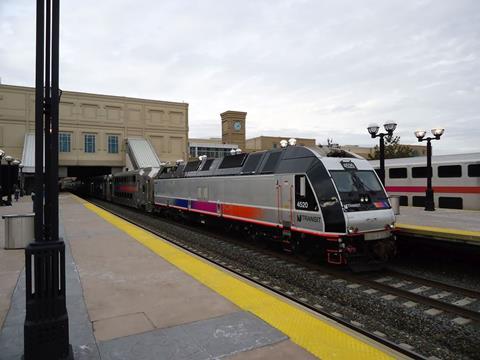 USA: Reconstruction of Hoboken Terminal to improve flood resilience and a trial of battery-electric trains are among the rail projects identified in the NJT2030 10-year strategic plan unveiled by New Jersey Governor Phil Murphy and NJ Transit President & CEO Kevin Corbett on June 8.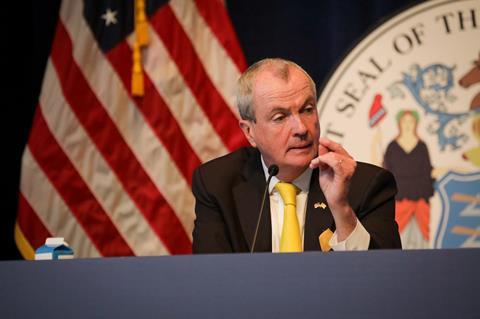 'Before our current public health emergency, we made critical investments and undertook long-overdue reforms to NJ Transit's operations which have unquestionably improved reliability and performance', explained Murphy. 'To safeguard that progress, NJT2030 and the five-year capital plan put forward a vision for how NJ Transit will address a decade-long period of disinvestment, and further transform the agency's core business functions.'
Explaining that the two plans were intended to shape the future of public transport in the state, Corbett added that 'the initiatives and metrics within these plans hold us accountable to our customers and stakeholders, while guiding our actions and decisions that will deliver a modernised, best-in-class transit system'.
Strategic Plan
Described as the agency's first ever strategic plan, NJT2030 establishes five over-arching goals:
ensure reliability and safety;
deliver a high-quality experience for all customers, reflecting their entire journey;
power a stronger and fairer economy for all communities in the region;
promote a more sustainable future;
build 'an accountable, innovative and inclusive organisation'.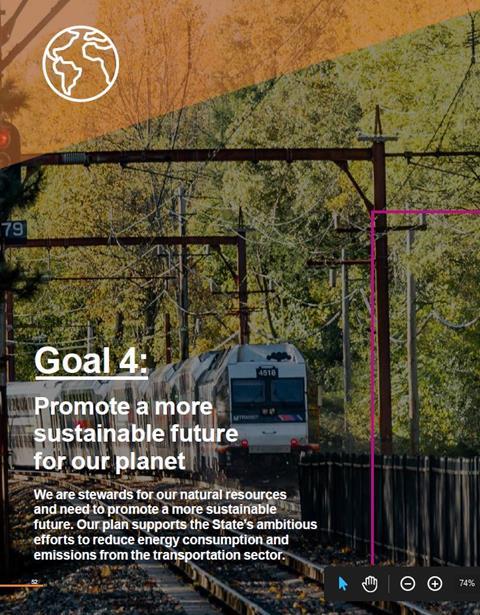 The plan sets a range of objectives for the rail, light rail, bus and paratransit operations to be delivered within two, five and 10 years, including improved performance, increased service on the busiest routes, reform of the fare structure, completing the roll-out of Positive Train Control, infrastructure and station renewals, and replacement of the rail and bus fleets including zero-emission vehicles. NJ Transit has identified 'more than 100 specific strategic initiatives' to be implemented by 2030.
Capital Plan
In the first of what it expects to be a rolling series of five-year capital plans, NJ Transit points out that 'capital investment allows for a continuous state of good repair and targeted expansion' which is essential to ensure 'safe and cost-effective' public transport. Noting that more than a decade of 'disinvestment' in its key assets is now threatening reliability, it warns that 'current capital funding levels leave NJ Transit struggling to keep up with the growth of New Jersey, instead of leading the way as the engine of economic growth. Significant investment is required to restore the value of the capital assets and bring them back to a state of good repair.'
The 'rolling, unconstrained five-year capital plan' is intended to show what NJ Transit would be able to achieve 'with sustained and dependable funding over an extended period'. It sets five so-called 'project values' to translate the strategic goals into 'metrics applicable to capital projects':
state of good repair;
customer experience;
safety;
resiliency;
business performance.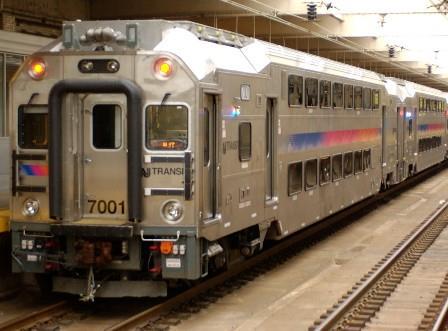 NJ Transit estimates that $5·78bn of additional funding would be required over the next five years, 'above and beyond' what it typically receives each year. This excludes the $811m that the agency has requested from the Federal Transit Administration to help fund the Portal North Bridge replacement project on Amtrak's Northeast Corridor.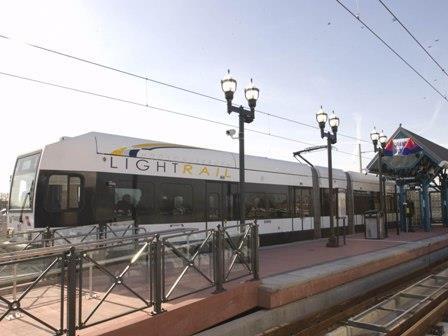 The capital plan identifies investment needs totalling $37·4bn over the next 15 years, with $10·5bn to be spent in 2021-25, $14·9bn in 2026-30 and $12bn in 2031-36. Of this, committed funding of just $8·2bn has been identified so far.
The package proposes total spending of $1 899m on the state's three light rail networks, of which $322m would be needed in the first five years. Investment in the commuter rail fleet is estimated at $3·6bn, including $650m for overhauls and $1·3bn for replacement stock in 2021-25. NJ Transit is seeking $46m to fund a pilot trial of battery-electric operation on routes where electro-diesel trains currently run on and off the electrified network.
Rail infrastructure projects, including replacement of life-expired bridges, resignalling and the removal of operational bottlenecks, would total $10·2bn, of which $2 353m would be spent in the next five years. Rail expansion schemes totalling $1 845m have been itemised, but funding for these is not expected until after 2030.
'Regional Transit Projects' total a further $8·8bn, with $2·2bn included in the first five years. This package includes $3·3bn for reconstruction of Hoboken Terminal station and yard to improve flood resilience, raising the station's tracks and train shed and building an integrated bus interchange. A further €2·3bn is needed for the Portal Bridge replacement programme and $2·4bn for the Gateway project to replace the cross-Hudson rail tunnels.