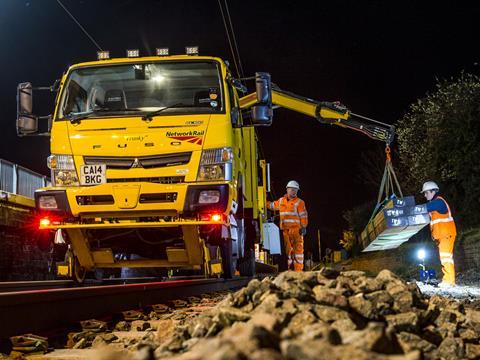 UK: HS1 Ltd Chief Executive Nicola Shaw published a document on November 12 setting out the scope of the report into the future structure and financing of infrastructure manager Network Rail which the government has commissioned her to produce.
The Shaw Report will look forward around 10 years from the start of the next Control Period in 2019, and take into account the 'key milestone' of the opening of High Speed 2 in 2026. Factors to be considered include:
who NR's customers are, and how effectively the current organisational structure works for them;
the geographical organisation of NR's operations, and whether this enables effective delivery given the trend towards political devolution;
whether NR's structure enables effective planning and delivery of enhancements.
The report team is to work on the assumption that the government would enact legislation needed to give effect to any recommendations, within the limits of EU directives; and that travel by rail will continue to grow for the foreseeable future.
Shaw's intention is that finance should follow structure, with the recommended future financing model(s) to be that which the report team believes would best fit the proposed organisational structure. Options to be considered will include full or partial privatisation, monetisation of non-core assets, the sale or concessioning of parts of the infrastructure, and joint ventures and PPPs.
Consultation has begun, with written responses invited by December 24. The final report is expected to be delivered to the Secretary of State for Transport and the Chancellor of the Exchequer in early 2016.
The Shaw Report is one of three studies commissioned by the government. Dame Collette Bowe, non-executive director at the Department for Transport, is considering the past and what lessons can be learned from the periodic review process for Control Period 5 (2014-19). NR Chairman Sir Peter Hendy is looking at the present situation, and how to complete as much of the current enhancement programme as possible in the light of project delays and cost overruns.
'Only with everyone's best brains on this will we find the right way forward for the next steps in the journey of the UK rail industry', said Shaw.